MONOBLOC Mobile compactor 20m3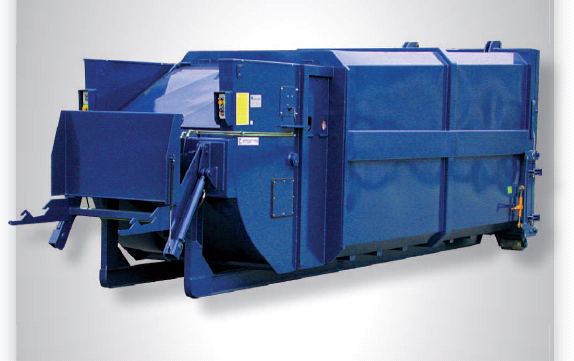 DESCRIPTION
1. Compaction ram with no maintenance plastic guides
2. Compaction cylinders with sealing rubber
3. Simple hydraulic control with only one central hydraulic valve (no maintenance)
4. Conventional electric control with standardised components which are available all over the world
5. Phase inverter in CEE plug
6. Extreme sheet thicknesses for compaction ram and room.
7. Removable front hook
8. Massive discharging door with ratchet closure
CONCEPT :
MONOBLOC Mobile Compactor for standard or wet waste
The Monobloc can receive up to 20 m3 of waste. It is generally installed on sites which manage a large volume of valuable waste, without no specific installation requirements . Only an electrical power supply is required to operate it.
Serial equipment: ¾ and 100% full, double lifting hooks, 4 rolls diam. 1800mm, rubber on back door, pendulous cylinder.