FILVAL – Strap for balers
LENGTH 250M
THICKNESS 9mm
STRENGTH 260kg
LENGTH500M
THICKNESS13mm
STRENGTH 364kg
LENGTH350M
THICKNESS16mm
STRENGTH 468kg
LENGTH300M
THICKNESS19mm
STRENGTH546kg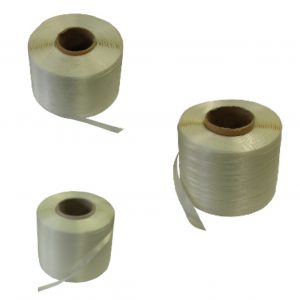 Why choose FILVAL?
For all types of balers
Made in France.
100% Polyester. (High Strength; guaranteeing excellent resistance to large loads, UV and bad weather. Made of polyester threads which were assembled by hot gluing.)
FILVAL straps don't damage the strapped products. They offer unsurpassed strapping comfort.
Can also be used like a traditional strap for strapping of pallets.